People Search
Use DOBSearch's people search tool to find information on anyone.
Search People with DOBSearch
How do you find out information about someone or yourself? You could Google the name but the results will not reveal everything. DOBSearch is a state-of-the-art people search engine. Search anyone (even yourself) and find out everything about them.
DOBSearch aims to provide people with easy and affordable access to public record information.
Just enter the person's information like their name into the search tool, and DOBSearch will show you all the available public records for that person.
This is a great way to find someone's current address, phone number, email address, and more.
What Data Can I Get From People Finder Tool?
By doing a search using DOBSearch's tool, you can find all the possible information online on a person:
Phone Number
Email Address
Age
Nicknames
Previous Addresses
Current Residence
Neighbors
Relatives
Social Media Profiles
Education
Job Title
Background Report
How To Search People Using DOBSearch
Searching real people on DOBSearch is simple. Simply use the search box at the top of this page and enter the first and last name of the person you're looking for, click "Search Now" and you will see the full details in a matter of seconds.
It's possible that the results from the search didn't match the person you are looking for. No problem! Just adjust your criteria by adding a city/state or changing the name. You can do that on the final search page.
It really is that easy!
What Information Can You Find Out?
Marriage Records
Marriage records are public records in most states and can be accessed by anyone. However, they can be challenging to track down. DOBSearch makes it easy to find marriage records from all over the United States.
Crime Records
If you need to find someone's criminal record, DOBSearch offers a variety of searches that can help you locate criminal records, including background checks and inmate records.
Death Records
The common type of death record is the government-issued certificate, which is issued by the state in which the person died. With DOBSearch's search tool, you can access helpful information for finding death records from all 50 states.
Cemetery Records
Simply type in the name of the person you're looking for, and our search engine will return a list of matches for you to consider. Each result will include the person's name, birth and death dates, and more.
Employment History
Knowing where someone worked in the past may give you clues about where they are now. You can use DOBSearch's people search tool to look up someone's job history and get their current contact information.
Social Security Numbers
While an SSN is not required to find someone's general location, it can be helpful in your search. The first three digits of an SSN represent the state where the person was born or assigned their number. Knowing this can help narrow down your search.
Why Conduct a People Search?
Discover Contact Details
With DOBSearch's extensive public records database, it can provide you with the contact details you need to get in touch with someone. It can also help locate missing persons and research family history.
To get started, simply enter the name of the person you're looking for into the search box above and click "Search." You'll be amazed at what you can find!
Do a Background Check On Yourself First
Before you start searching for other people, it's good to do a background check on yourself first. This way, you'll know what information is out there about you, and you can control the narrative.
You can use DOBSearch to run a background check on yourself easily. Simply input your name into our search engine to find out what appears!
Research Your Neighbors
When it comes to the people in your life, you want to know that you can trust them. But sometimes, it's hard to know for sure. DOBSearch is the perfect tool for anyone who wants to do a little digging on someone they know.
This can be very useful for those who have just moved into a new neighborhood and want to know they're safe.
Avoid Potential Scams
When looking for someone, it's critical to be on the lookout for potential scams. There are several different types of scams to be on the lookout for, including identity theft, impersonator scams, and romance scams, to name a few examples. Again, using an established service such as DOBSearch can help reduce your chances of becoming a victim.
Find a Lost Relative
If you are looking for a long-lost relative, DOBSearch can assist you. If you use this excellent service, you can quickly locate someone by their name, date of birth, or last known address, among other criteria.
All of the information you require to get in touch with them will be provided and will help you track them down, wherever they are!
Connect With Lost Friends
It's easy to look up public records for anyone who lives in the United States, including long-lost friends. In addition, it is possible to use the people search feature to find current contact information and social media profiles for a person if you know the person's name and date of birth and want to find out what they are up to these days.
Verify Facts
If you need to verify someone's identity or background, DOBSearch is an excellent resource. With just a few clicks, you can gain access to a plethora of public record information. So whether you're looking for an old friend or trying to locate a missing person, the tools on can assist you in finding the information you need.
Other People Search Options
Find People on Social Media
One of the most popular ways to find someone is to look for them on social media. This can be a great way to find someone, especially if you know their name or other identifying information. However, it should be noted that this method is not foolproof and that you may not be able to find everyone you're looking for.
Do a Google Search
Do a Google search for the person's name. If you don't find anything, try adding "address," "phone number," or "email" to your search. You can also try searching for the person's friends, family members, or colleagues. If you're looking for a specific person, you can also try adding their city, state, or zip code to your search.
Try Government's Websites
Another great place you should look is on government websites. The US government and state and local governments have a wealth of resources that can be used for searches. These resources include public records, which can provide information on everything from someone's criminal history to their voting record.
People Search Guides
Our team of experts has compiled a series of guides on finding information. Check them out:
Everyone Loves DOBSearch!
"I wanted to find out where my college friends now lived and how to get in touch. Thanks to the people search feature I was able to connect with them and meet up!"
Amy Jackson (San Francisco, CA)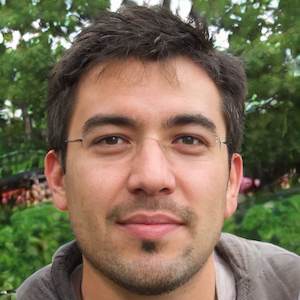 "DOBSearch help me out when I wanted to find out information about my neighbors. I was buying a new home and wanted to be sure who they were. "
Armonda Cortés (San Antonio, TX)
"I spend 8-10 hours at my job. I wanted to know who my colleagues were and their backgrounds. This tool ensured I know enough to feel safe around them. Thanks!"
Jackson Dontae (Jackson, MS)
Questions about People Search
Can I trust the information on DOBSearch?
DOBSearch takes great pride in the accuracy and timeliness of its information. All of its records come from public record sources gathered and aggregated from the county, state, and federal government offices, among other places. It has a team of experts who constantly make updates to ensure it's pulling the most up-to-date information.
Is it safe to do these types of searches?
You can be confident that the person you are looking for is the one you are looking for when you use DOBSearch. Available is information about the person's criminal history or any other type of history that may be relevant to your investigation. There are no risks associated with using its tools to look for someone on the internet.
How do I look up people near me online?
If you're looking for someone in your area, the best place to start is with a people search engine like DOBSearch.com. With its powerful search tools, you can easily find anyone in the United States by name, address, or date of birth. So whether you're trying to find an old friend from high school or locate a long-lost relative, it can help.